INVENTORY BLOWOUT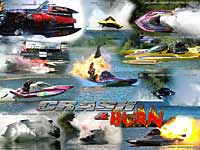 Our famous "Crash & Burn" posters are on special for just $11.95 including shipping. Get yours today - Order Here!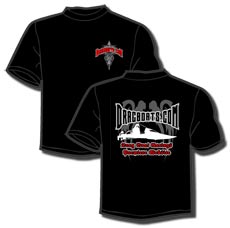 Dragboats.com is liquidating it's inventory of our old design shirt to make way for the new design coming this summer. All short sleeve shirts are $12.95, and long-sleeves are $14.95. That includes shipping! Get them while they last! Limited to stock on hand! To order via our secure ordering system - Click Here!
Kelly Asbe's Black Sheep Injected Flatty
Kelly Asbe blew off the dust and mothballs from his beautiful Black Sheep flatty and competed in the 8.0 PE category. Despite a long time out of the seat, Kelly drove it like he drove it yesterday. Qualified very well with a brand new combination. Glad to see Kelly back!